Springbrook Cottages & Vacation Rentals in Hot Springs, NC

Welcome to Springbrook Cottages, located in the historic town of Hot Springs, NC, surrounded by the Pisgah National Forest; where the Appalachian Trail (AT) runs through the middle of town and Spring Creek flows past our back decks, emptying into the French Broad river at the Hot Springs Spa. We are located right in town, convenient to everything Hot Springs has to offer, yet on a quiet street.
You can sit on your back deck and watch Spring Creek flow by, or fish, play in the water, have a picnic, build a campfire in our fire pits on the creek bank, sit in the gazebo and read, or watch the birds. Our pavilion and gazebo are perfect for family reunions, weddings, receptions, baptisms… whatever! So bring your family, church group, or yourself. We hope to make your stay as enjoyable as possible.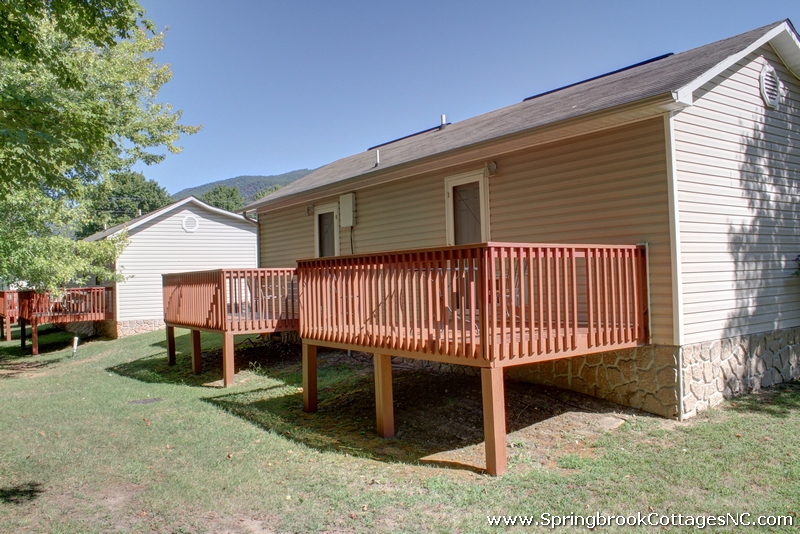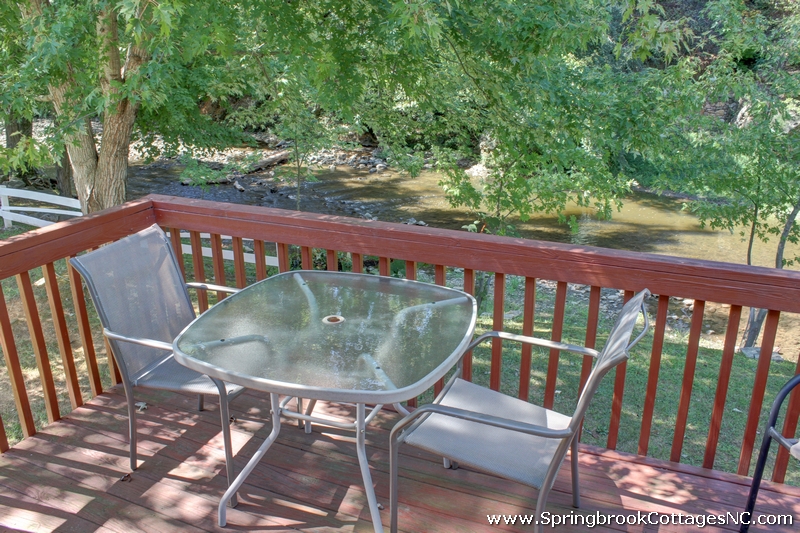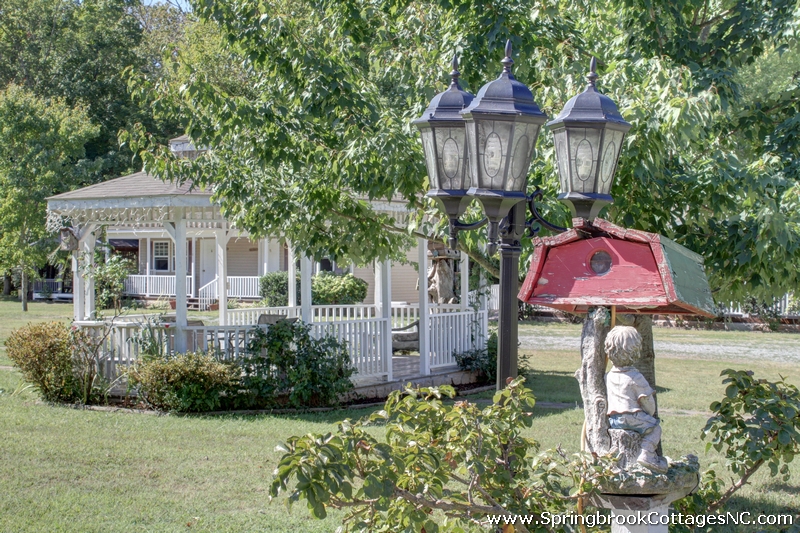 This place is amazing

This place is amazing!!! Nestled back in the little town of Hot Springs North Carolina. The owner is very polite and courteous always with a smile. The cottages are perfect for staying and enjoying this little slice of mountain town life. The brook that runs behind the cottages is beautiful and you can fish with release in mind. The French Broad River is just a couple of miles away amazing finishing there. The town of Hot Springs is a nice little country mountain town with lots of history and is a part if the Appalachian trail. A must place to visit and stay here. So come on out to Spring Brook Cottages you will nit be disappointed!!!
June 2022


These cottages deliver everything

In this scenic Appalachian Trail town, these cottages deliver everything that is expected at this price point in an ideal location. They are simply furnished with original hardwood flooring and very comfortable porches on both the front and the back. The cabins overlook a lovely Creek and the nicely landscaped property boasts attractive outbuildings, including a charming gazebo and spacious picnic shelter. The units are large and very clean. Given the budget price, we were more than satisfied with our accommodations.
 Theresa H

Oh yes we'll be returning

I stayed in number seven what an excellent location my little cabin was just perfect with a little kitchen to cook which let out to the deck that's right on the water…(spring creek) what a place to just sit and have coffee. Also you could walk to almost every place in town. My fav places to eat, the diner and Ironhorse. Last but not least our hostess Carolyn was kind and gracious. Oh yes we'll be returning.
 Donna Moore